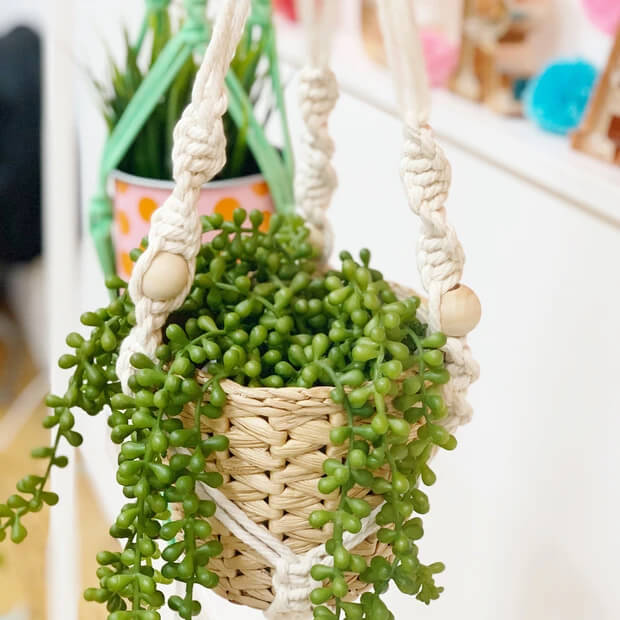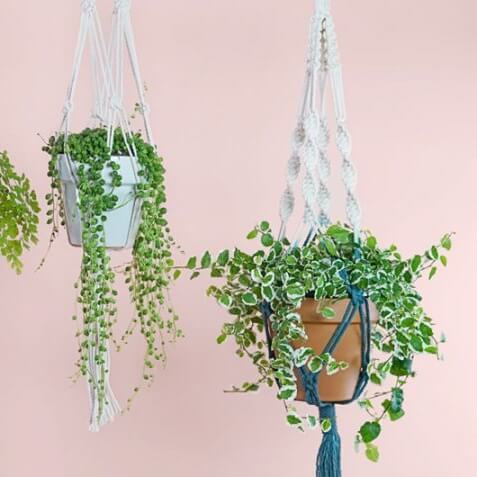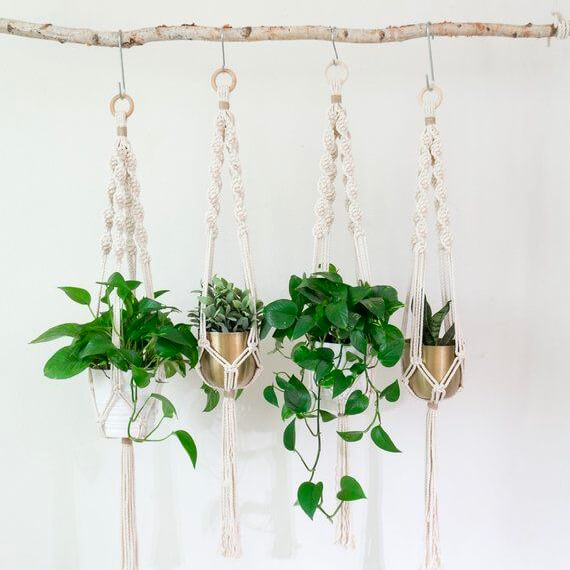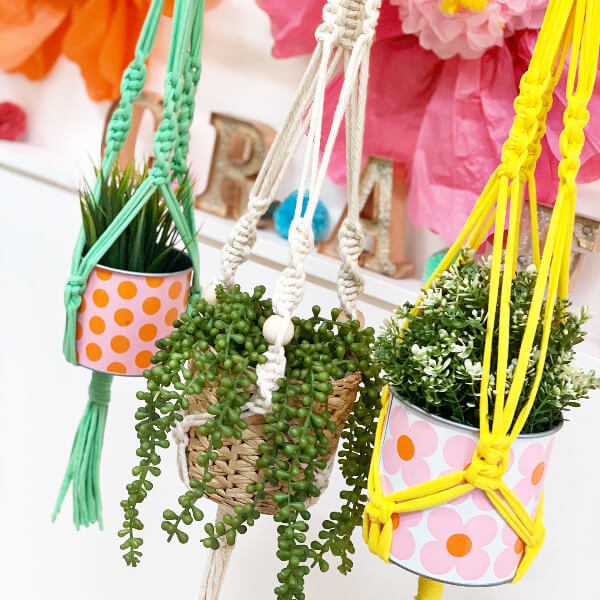 About This Class:
As macrame becomes increasingly popular, cropping up everywhere from homewares to jewellery to clothing and all over Pinterest, we are showing you how to recreate these designs yourself with our beginner's workshop. In this class you will learn all the basics of macrame, including what materials to use, how to do basic macrame knots, and how to read macrame patterns.
You will combine different knots and techniques to create a beautiful vintage inspired macrame plant hanger to take home with you. Use your skills to make yourself a wall hanging when you get home. Its all possible once you know the basic knots!

Why not take a look at our Beginner Wall Hanging Class too here
Level:
Beginners
Duration:
2 hours
Do I Need to Bring Anything:

 
No, you are given high a skein of high quality Macrame cord and everything else you need to complete your plant hanger. 
The plant hanger holds a range of pot sizes and shapes!
All our workshops include unlimited tea, coffee and we always have plenty of cake on offer at every workshop and vegan friendly biscuits. If you require gluten free sweet treats please let us know! 
If you can't take an in-person class why not try this class as a live and interactive online class? More info here.
---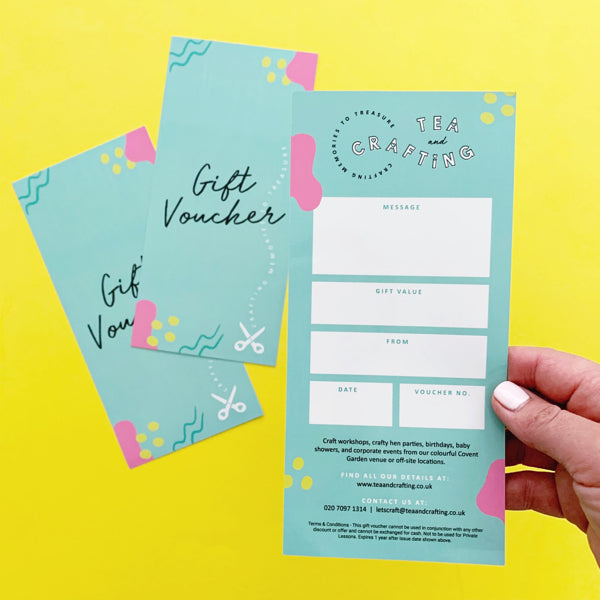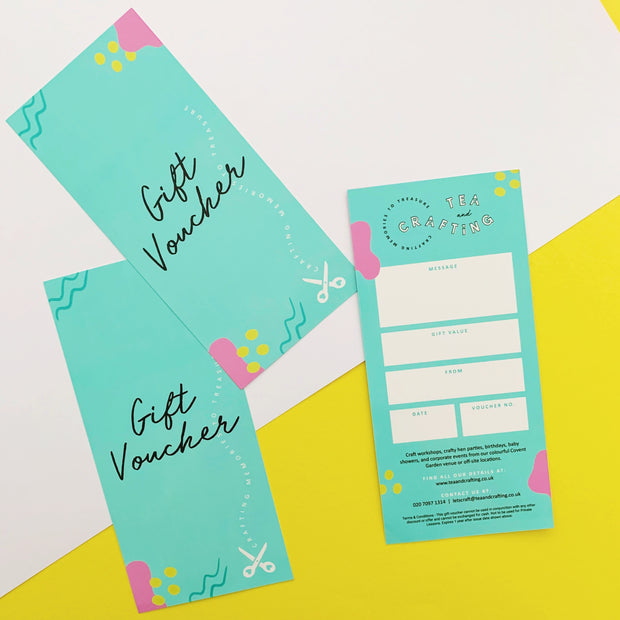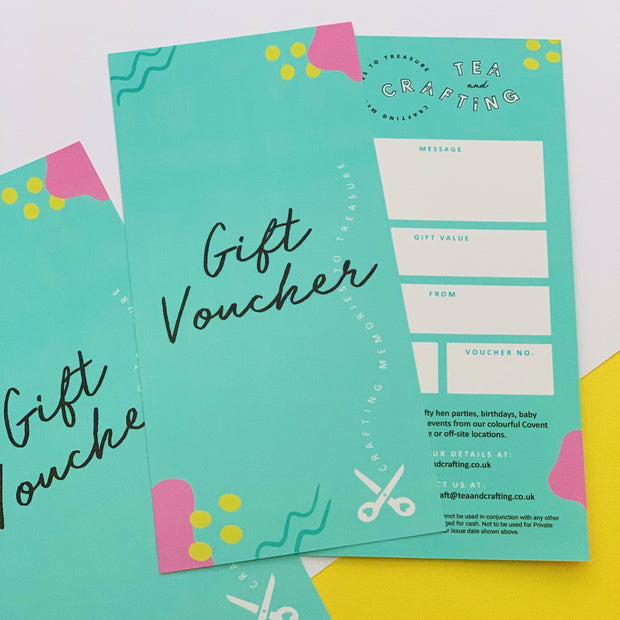 Why Buy a Voucher?
If you're shopping for someone else but not sure what to give them ... why not treat them to a Tea & Crafting gift voucher. Our vouchers can be used on any workshop across the site and are automatically delivered by email with instructions to redeem them at checkout. Vouchers are valid for 12 months (however classes can be booked for a date that is beyond the 12 month period). We know that sometimes gift cards are bought with a workshop in mind, however in the event that the workshop ceases to run, you will not be eligible for a refund. However we have an extensive range of workshops and are always adding so we hope that something tempts you!

Would you like a physical voucher?
We now have the option of a physical gift card! Please let us know that you'd like one of these at the time of booking, if we don't get a message we will assume you prefer to send your voucher via email. Also please bear in mind that the last day for Christmas posting is 19th of December.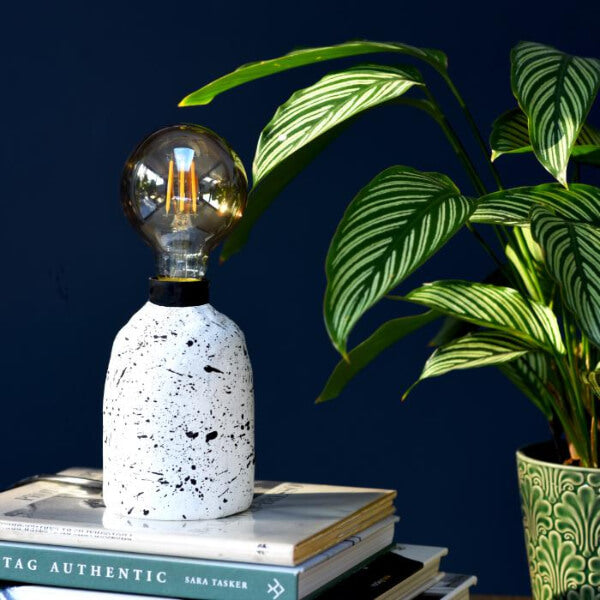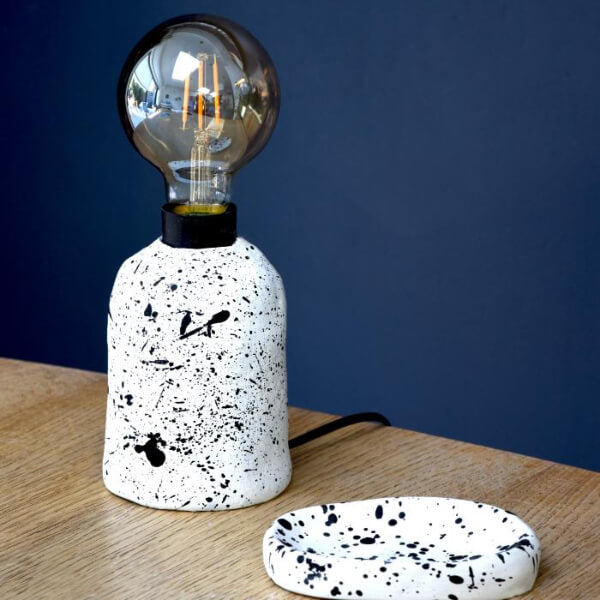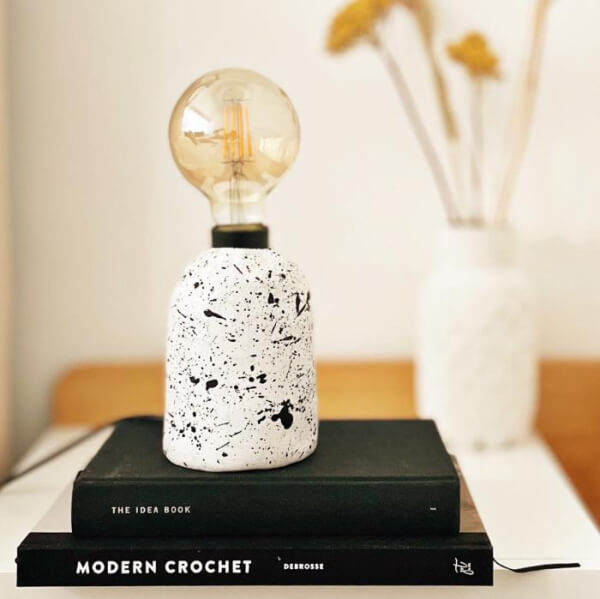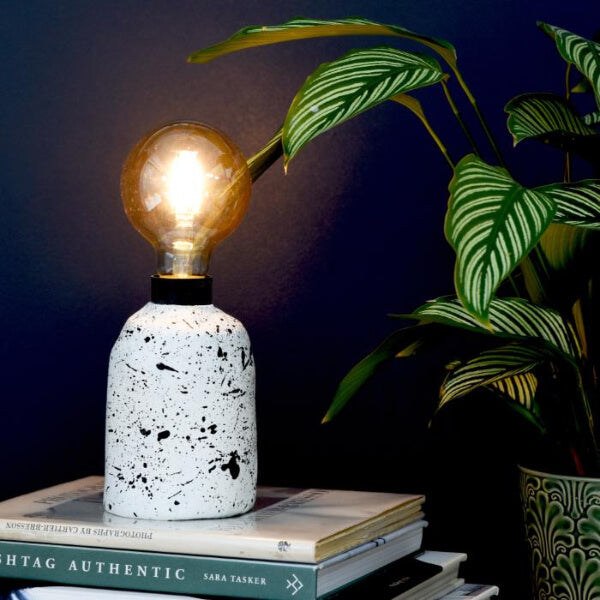 About This Class:
We love those cosy nights in, with soft lighting, reading in bed or on the sofa under a blanket. It's been proven that lighting can have a calming effect on your mood and warm lighting creates a comforting and cosy atmosphere.

In this workshop you will get to create and play with air dry clay and when it comes to homewares it's such a great technique to know as you can really customise these handmade clay lamps without the need for a kiln.

During this session you will be working with air dry clay and we will talk you through some techniques and tips to achieve smooth finishes, and even rolling of your clay.

We will work with you step by step to create these cylindrical shapes for our lights and with the left over clay we will make a little trinket dish to match you lamp. We will also show you how to create that sought after speckled painted look.
Level:
All levels
Duration:
1 hour
What do I get:
A 90% energy saving LED Edison Light bulb (in warm white)

Electric fitting with switch for your lightbulb

500g of Air Dry Clay

A mould to help form the shape for your lamp

Gloves to work with

Clay sponge to achieve that final smooth finish

Height measures for rolling out your clay
Paint and brush to achieve this modern painted effect
About This Class:
Yay its the return of our highly sought-after winter workshop! No.Needles.Required! Some call it extreme knitting, we call it MAGIC! 
This is the most satisfying form of giant knitting you will get. With the scrummiest super sized yarn and a couple of hours you will go home proud as punch with your blanket!  
Giant knitting is a knitting technique using super jumbo giant yarn to create high quality pieces, ideal for making large scarves or snoods, blankets, cushions and even carpets! And we love teaching spreading the love of giant arm knitting too!
All our workshops include unlimited tea, coffee and we now offer pre-packaged cookies. If you require gluten free or vegan sweet treats please let us know! 
Level:
Complete and total beginners -  ANYONE can arm knit

Duration:
1.5 hours to 2 hours 

Do I Need to Bring Anything:
No all the giant yarn you need to knit your blanket (2kg) is included in the price. 

What is the Size of the Blanket:
The blanket is approx 75 cm x 125 cm (30 x 50 inches) Please note sizes are approximate and it will depend on your knitting on the night but you won't be far off the dimensions listed above. Please let us know your top two colour choices at time of booking (check your email and spam box for an email from us with a form to fill in).