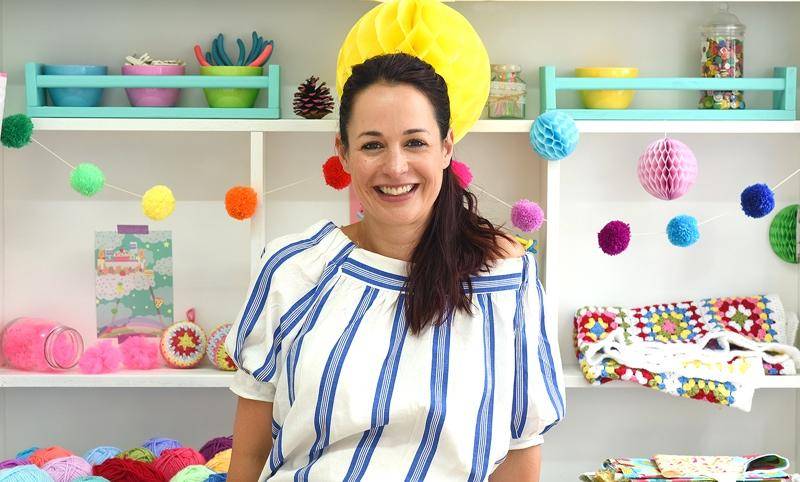 I'm Jane and I am 100% passionate about crafting – you name it, I have most probably tried it. I set up Tea & Crafting in 2009 as I wanted to share my love of all things crafty and show people that a lot of these crafts are easier to learn than you think, without the need to commit to a six-week course that can be difficult to fit into a busy lifestyle. I wanted to provide affordable classes that were effortless and fun to attend.
I believe that anyone and everyone can craft and that you don't need to be exceptional at a craft for it to have enormous positive effects on well being. Alongside a team of expert crafters I am proud to still be passing on these crafty skills 8 years later! 
TEA & CRAFTING 
Tea & Crafting is a private venue which means you won't share your event with anyone. The majority of our group workshops are kept small and most workshops are project based this means you always go home with a finished item made by you! All our workshops, parties and corporate events include unlimited tea and coffee and we always have plenty of cake on offer at every single event. 
You will leave the workshop with a new skill under your belt and a beautiful item created by you. Workshops are conveniently located in central London just 5-7 minutes from Covent Garden or Leicester tube station. The majority of classes are suitable for complete beginners and limited to six to eight people only per class so book soon to avoid disappointment.
OUR CLASSES
Our beginners classes are designed to teach you the basics so that if you wanted to develop the skill to an intermediate level at home using some of our videos and practice of your own you can do that. But if you prefer to attend more classes, well we've catered for you crafty souls too. We have a programme of drop in and out classes designed to develop your skill, whilst always leaving with a new crafty item made by you. Each workshop is taught by an expert in their craft. I'm lucky enough to work with inspiring fine jewellers, talented knitters and crocheters, homewares and textile printers, seamstresses, leather crafts designers, florists, calligraphy artists and so many more.
PARTIES 
As the workshops became more and more popular I extended them to parties and now as a team we host many hen parties, baby showers, corporate events and afternoon tea birthday parties for friends that want to get together and learn to craft in a lovely, tranquil and crafty setting in Covent Garden. A workshop will often cost you less than a night and all the materials are included in the price so you simply turn up ready to be inspired and learn a new craft.